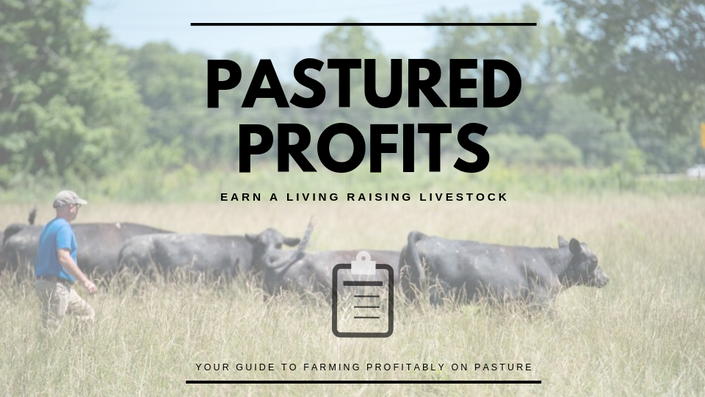 Pastured Profits - Earn A Living Raising Livestock
Our most comprehensive course combining 3 other courses and more into one. It is a step by step system to plan, market, and grow your profitable farm business.
DESIGNED FOR RAISING AND SELLING YOUR FARM PRODUCT
Here's the problem when it comes to starting a farm based business:
You have to be equally good at "raising" livestock and "selling" livestock.
As a successful farmer you NEED both sets of skills (and more) to run a profitable farm. And until now you had to piece a lot of that information together. But the Farm Business Essentials course gives you the best of both worlds. It's one course created to teach you how to raise, market, and sell livestock.
Do you want to transition into livestock farming on a part-time or full-time basis?
Or are you currently farming, but you are struggling to make the enterprise profitable or generate enough on farm income to farm full time?
Or do you like the idea of raising your family on a farm, but you aren't quite sure if you could make enough money doing it to support your family?
Or are you currently a homesteader or a hobby producer, and you are looking to produce some side income by small scale farming?
HOW CAN WE HELP?
The Pastured Profits Farm Business Essentials course was created to help addresses those concerns, challenges and more.
In this course we will take an in-depth look at where you are currently at in life and business, where you want to go with your farming future, what you need to put in place to get there, and what are some of the next action steps to turn your ideal farm into reality.
The course will focus on:
selecting the right farming enterprise
balancing family with farm business startup
starting a farm on the side, or on a part time basis, and then scaling that operation as needed
find the right sales model for you and your market
how to market and brand your farming enterprise
business basics – insurance, taxes, corporate structure, website, social media
With 22 modules and over 30 hours of content Pastured Profits contains all of the information contained in the Profitable Pastured Poultry Course, Raising Pigs for Profit Course, and the Start Your Farm Now course, AND MORE!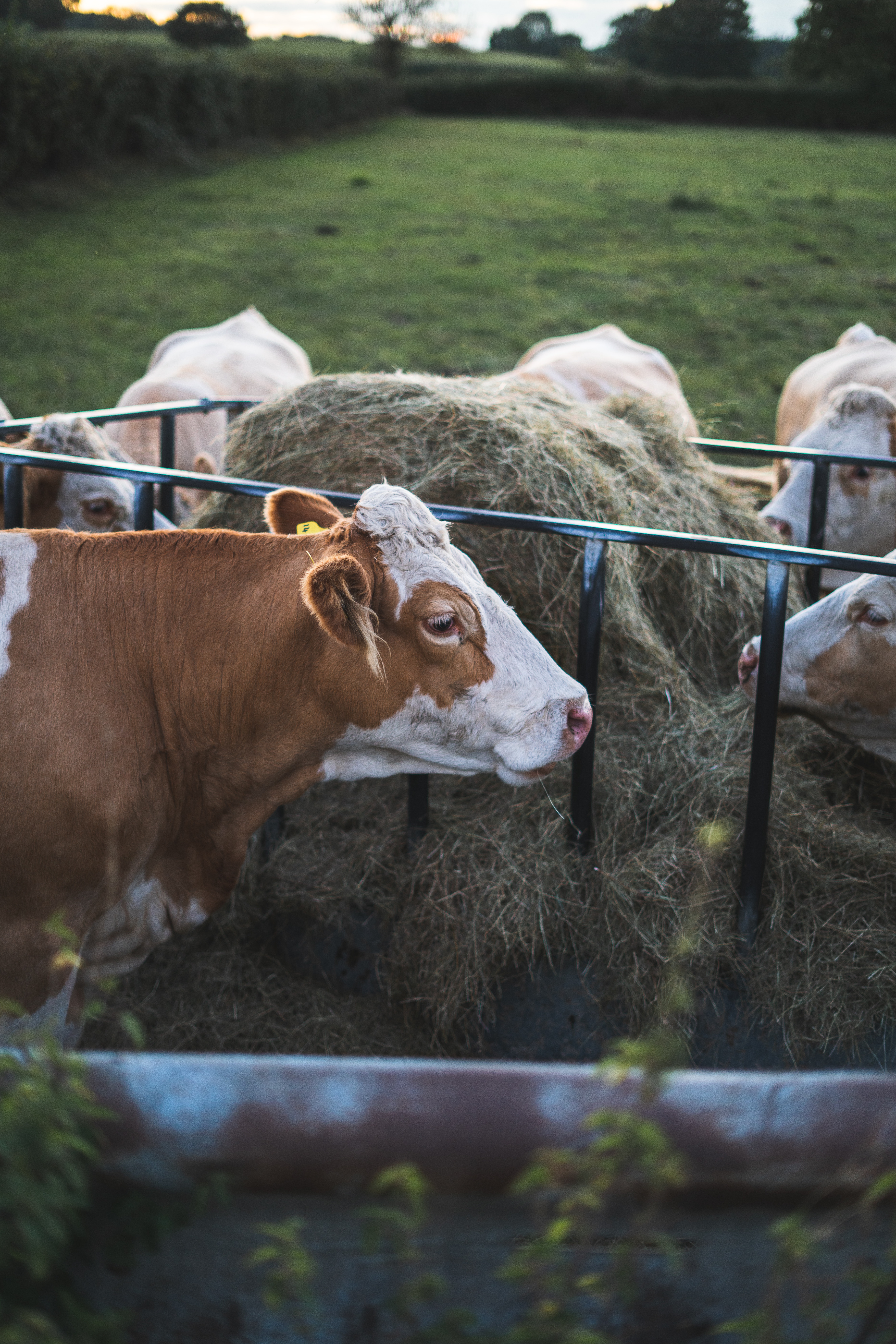 "If you are interested in starting a farm, for profit, of any size you need this course. I gained the the confidence to begin the launch of our family farming enterprise and was armed with the tools to combine production with the business and marketing of the products and of the farm itself."
- David Jones, Texas
22 MODULES IN THE COURSE?
That's a lot! Why so many?
Let's face it, starting a business is hard.
And farming is hard.
Doing both is extremely challenging, yet doable.
It will test you financially, emotionally, and mentally.
To help you make it we kept adding modules to the workshop until it felt complete covering EVERYTHING involved in farm business startup
That's why Pastured Profits contains 22 modules, covering more than 20 hours of subject matter, and is designed take you step by step through the process of planning, starting, marketing, and growing a part time or full time farm enterprise.
From budgeting to startup to sales to balancing the farm with family the course is fully comprehensive and in depth. Literally going from where are you at now to what will your future farming enterprise look like.
Finally a workshop designed to answer ALL of your farm startup questions:
How do you transition into farming on a part time basis
How do you select the appropriate enterprise for your context (your market, landbase, time availability)
How do you create your own Holistic Context so you can align expectations and action steps accordingly
Why most small businesses and farms fail
What are the important conversations that you need to have with your spouse/partner before starting a entrepreneurial venture
How do you financially plan for entrepreneurship and career transition
Is farming part-time a better fit than farming full-time for you
What would a basic chicken and pork enterprise look like
How to budget for farm enterprise start-up
How do you achieve a balanced lifestyle so you don't burn out and stick with the journey
What resources and skills do you currently have to work with
What is your unfair advantage
What mental issues might be holding you back
Scared to start, why, and how to overcome that fear
How to cash flow a startup farm
How to manage your time accordingly to balance the business with the rest of life
How to deal with the not so glamorous, but needed parts of the business – insurance, book keeping, entity formation
Create a realistic financial and career plan to turn your farm dream into a financially viable reality
Identify an approach that is manageable for you and your situation
Why farming might NOT be the right business for you, despite what you may initially think
How to build farm business that generates cash flow within the first few months
How to start a farm business with LOW start-up costs
How to MAXIMIZE your efforts by focusing methodologies that work in the real world
How to create a financial plan for your business, to help take the stress out of starting a business
How you can stack multiple enterprises onto the same land-base
Why hard work isn't enough: Learn where to focus your efforts to save yourself time and money while increasing your productivity and profits
How to set yourself up for success: Learn proven success principles that allow you to adapt to most external circumstances and market conditions
How successful people problem solve and adapt in an ever changing world and marketplace
Learn how to stay the course: In the real world it's only the people who show up every day that survive in the long run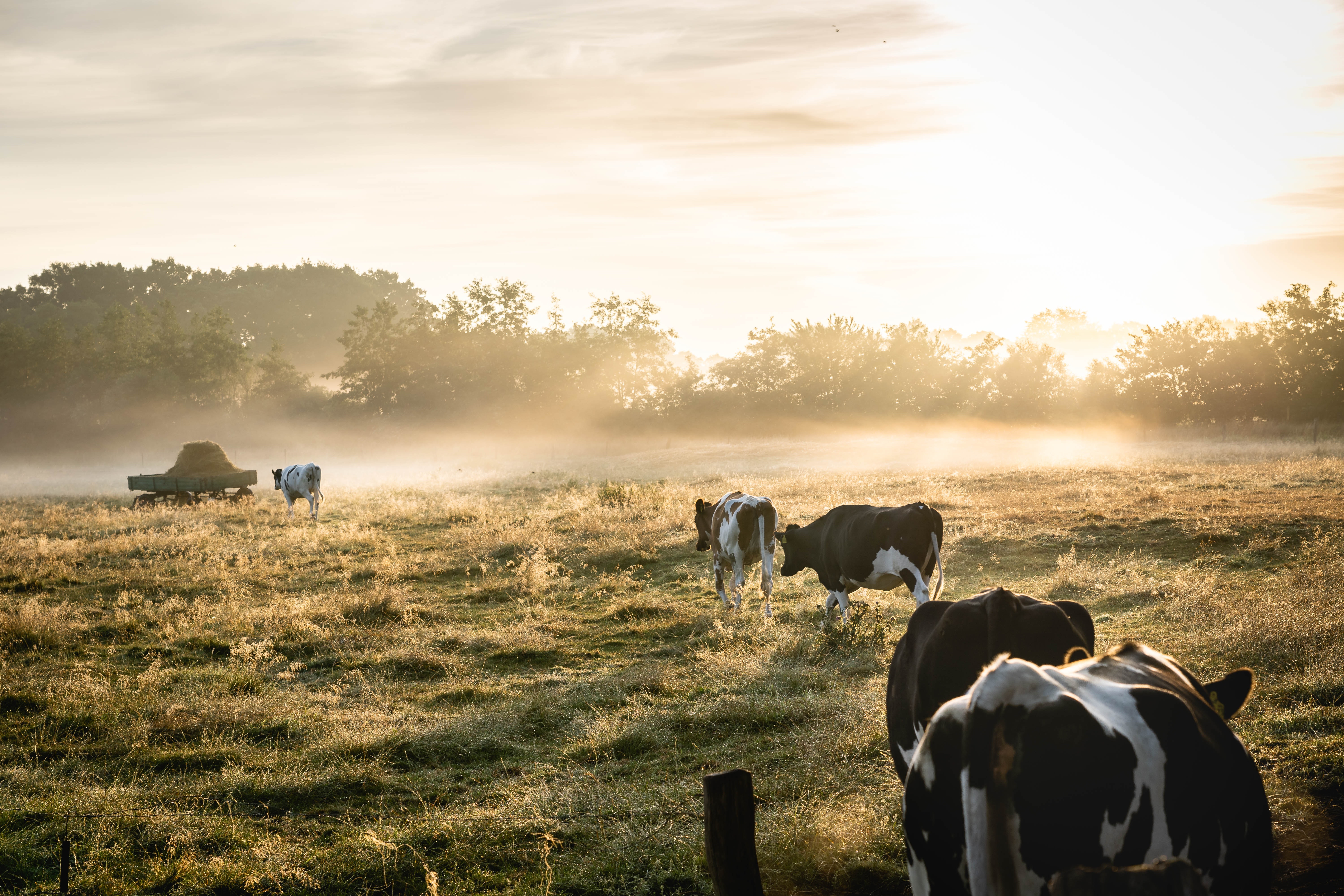 "VALUE > $500"
- Jason Bruns, Indiana
We will be approaching this course holistically.
The focus isn't just on how to raise broiler chickens or raise pastured pigs. The mechanics of livestock management are only a small portion of what makes an enterprise successful. There are many other pieces that need to be looked at to help achieve business success – time management, family management, financial management, aligning your expectations with the business, designing the business to meet your needs.
Failure to acknowledge and manage these other pieces will likely lead to issues down the line.
By focusing on the whole (you, your life situation, where you want to go, and what you need) you can strategically approach the business process in a way that matches your context which will help you avoid making emotional or impulsive decisions; decisions that could cost you a lot of time, money and energy.
Given that, each participant will finish the course having a clear and concise vision of what they want to do and get out of life, a starting plan for how to achieve that, and a mindset to help you stay on course.
Who is the Farm Business Essentials online course for?
If you are a committed beginner starting from scratch, and are ready to start a full time or part time farm enterprise and not waste years and money trying to figure it out on your own
If you currently run a farming enterprise, but it isn't going so well and you are looking to improve things, this is going to be for you
If you currently run a conventional farming enterprise, but are looking to change that enterprise over into something that's more sustainable, and make money doing it, then going grass based might be your answer
If you are thinking about starting a farming enterprise, but aren't sure what that business or lifestyle would look like, this is going to be for you
If you want to transition into a farming career, but are struggling to make the transition from your current job into farming, this course can help you put a plan in place
If you are a homesteader who wants to make some money off your homestead, then this workshop is a fit for you
If you have a job that you currently love, or hate, and want to start making some money on the side, this is going to be for you
IT IS POSSIBLE...
Farming is hard, but it's not impossible, and there a lot of people besides myself doing it profitably and enjoying life in the process.
What I have learned in the last 12 years is that there are ways that you can increase your chances of success and make entrepreneurship more manageable.
Given that, the goal of the course is to set you up with a mindset and the tools to maximize the effort that you are a putting into the business, and maximize the dollars that you are investing into the business, so you aren't wasting time or money.
You will exit the course being able to create your own personal plan, that aligns with your context (what do you have to work with, where are you at, where do you want to go, and how fast) so you can get out there and take your idea and business to the next level.
Exclusive Lifetime Membership Benefits:

Lifetime streaming access 24/7 to all 22 modules of the Pastured Profits course. All 22 modules will cover over 25 hours of content.
BONUS VIDEOS: The Expert Series: Expand on the course content with presentations focusing on the specifics of talking marketing, rotational grazing, leasing land, animal handling and more. Featuring over 15 hours of content from Joel Salatin, Greg Judy, Mark Shepard, Paul Greive, and other farmers and ranchers who have a proven track record in regenerative agriculture.
Full access to all Downloadable Resources included in the Pastured Profits - Guides, Worksheets, and Spreadsheets
Priority status to sign-up for future in person events put on by GFL.
Discounts to attend future in person events put on by GFL.
Discounts for future online, stand alone courses offered by GFL.
With the Lifetime Membership you get it all forever!
If the content library grows, then you get for free included with your membership.
Access to the course is made available to all members of your immediate household family.
Note: The workshop is non-refundable.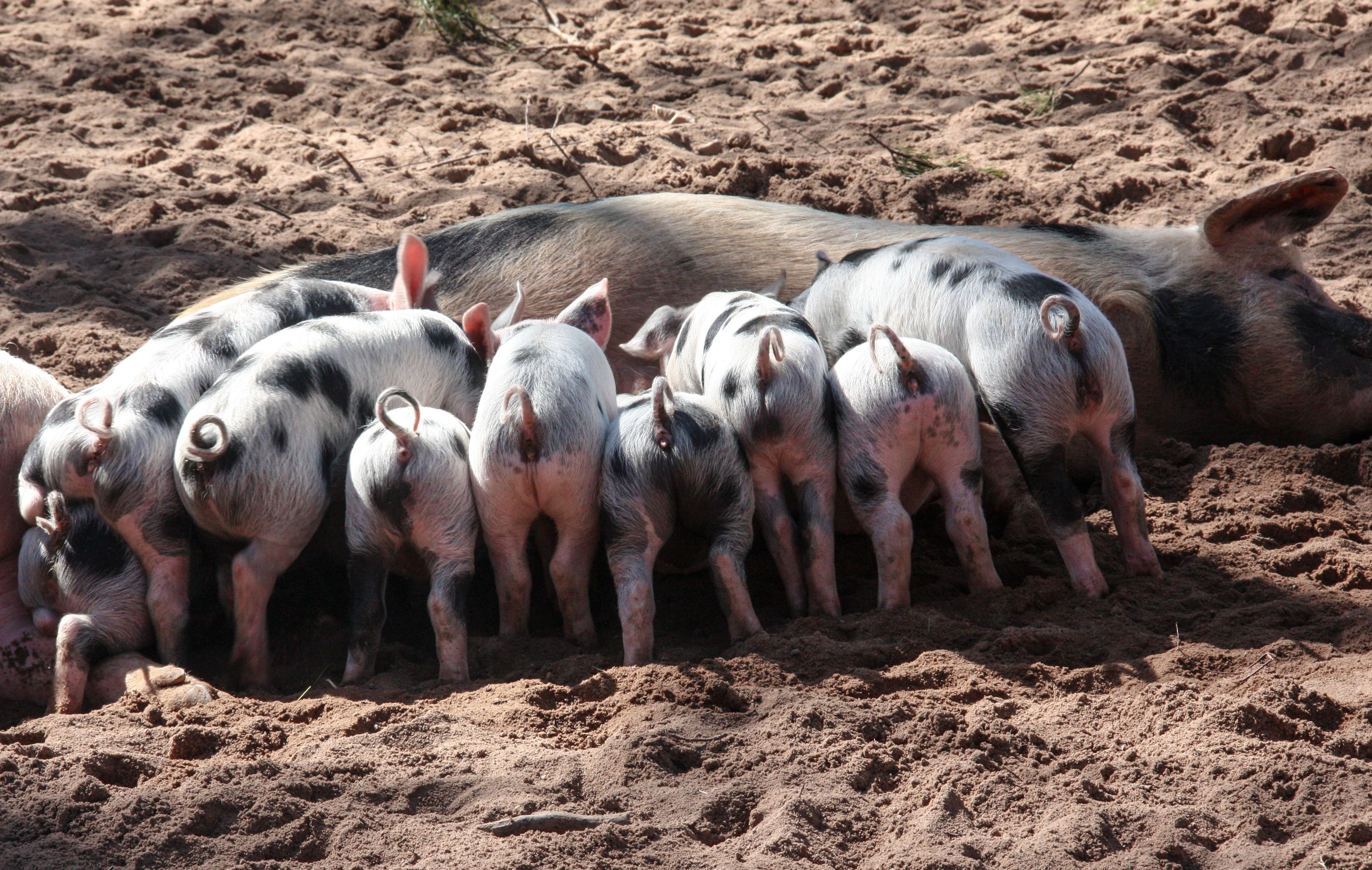 "The workshop was instrumental in helping us restructure our plans and goals for the farm. It was well worth the money."
- Joe and Deanna, Indiana
I transitioned into farming on a part time basis while working full time in an unrelated field.
At that time back in 2007 I was putting in well over 50 hours each week as an engineer and I was spending a couple hours each day in the car commuting back and forth.
But despite those long hours, I started our farm.
On the side…
While raising a young family…
With just $600…
With only 50 broilers…
The important thing was I started.
Not when it was optimum.
Not when it was easy.
Just one day when I decieded I wanted to make a change in my life.
I went on to sell those first 50 birds and I never looked back.
Today our farm generates $200,000 in gross annual sales (most of which is profit), and provides a modest living for myself and my family.
Looking back it was hard, but I put the work in and paid the heavy price of the new entrepreneur.
I created this course to help you get to where you want to go…
To learn from my mistakes…
To leverage what I have learned…
So you can get to where you want to go faster, easier, and hopefully with less stress.
Darby Simpson
Register for the Pastured Profits Course and these FREE BONUSES:
Grassfed Life Insider Resource Bundle - $29 VALUE

Pastured Poultry Processing Course - $49 VALUE

Scaling Up - Taking Your Livestock Farm to the Next Level - $59 VALUE
Courses Included with Purchase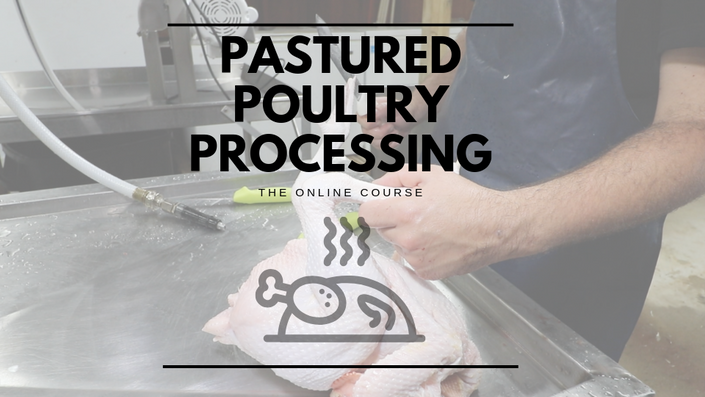 Pastured Poultry Processing Course
A definitive guide for processing birds profitably and efficiently on your farm.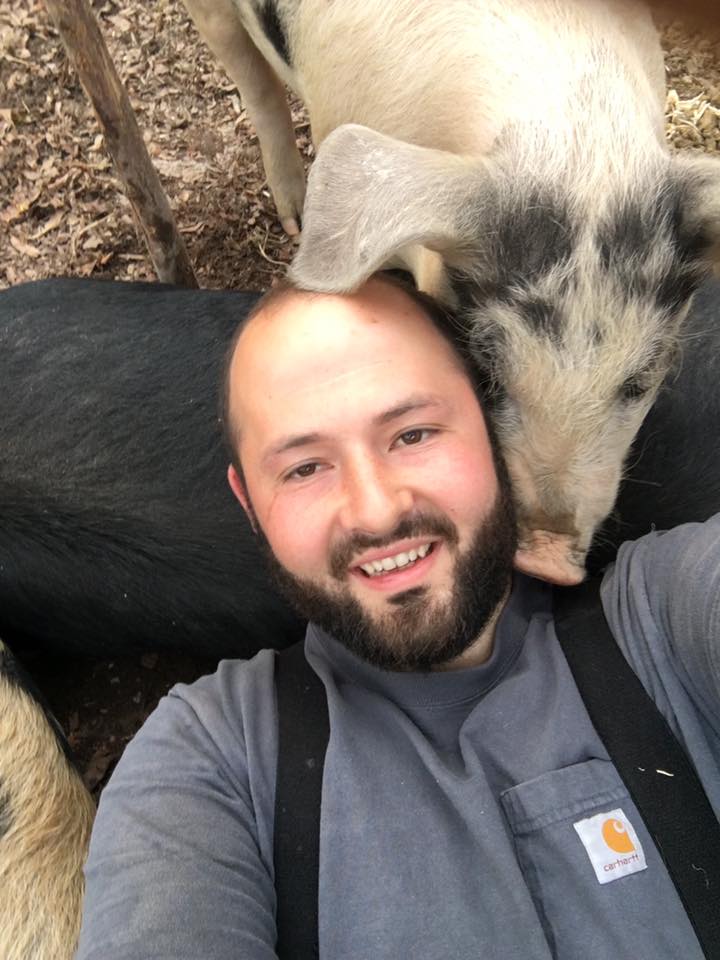 $49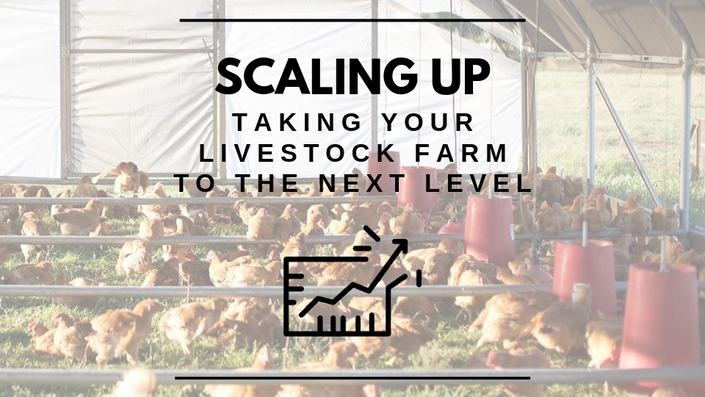 Scaling Up - Taking Your Livestock Farm to the Next Level
Taught by Paul Greive of Primal Pastures and Pasture Bird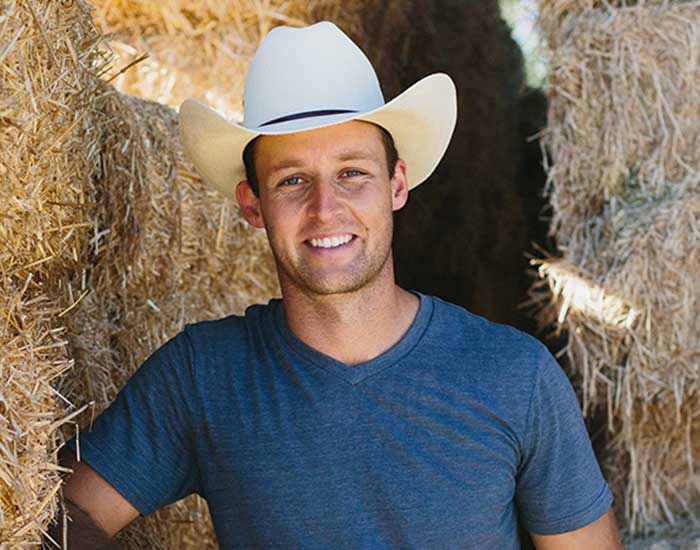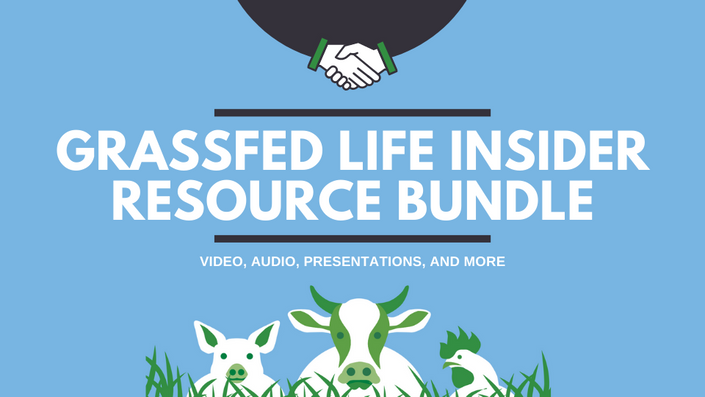 Grassfed Life Insider Resource Bundle
Get exclusive access to a library of resources and content from farmer Darby Simpson focusing on the business of profitable livestock farming.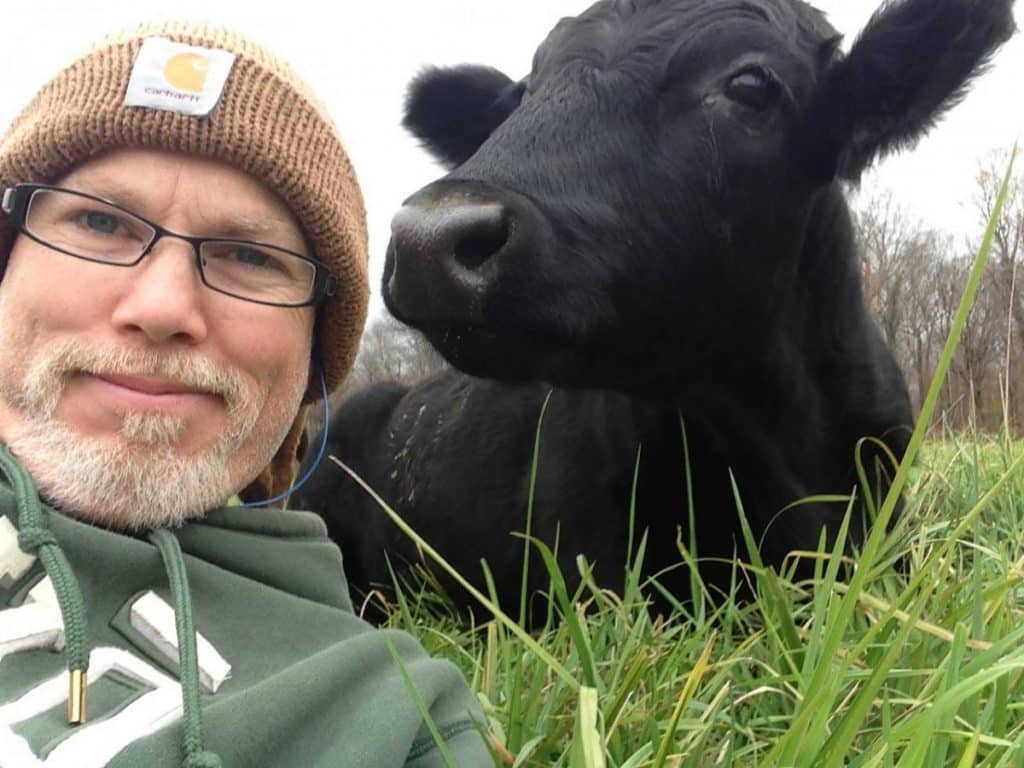 Original Price:
Your Instructor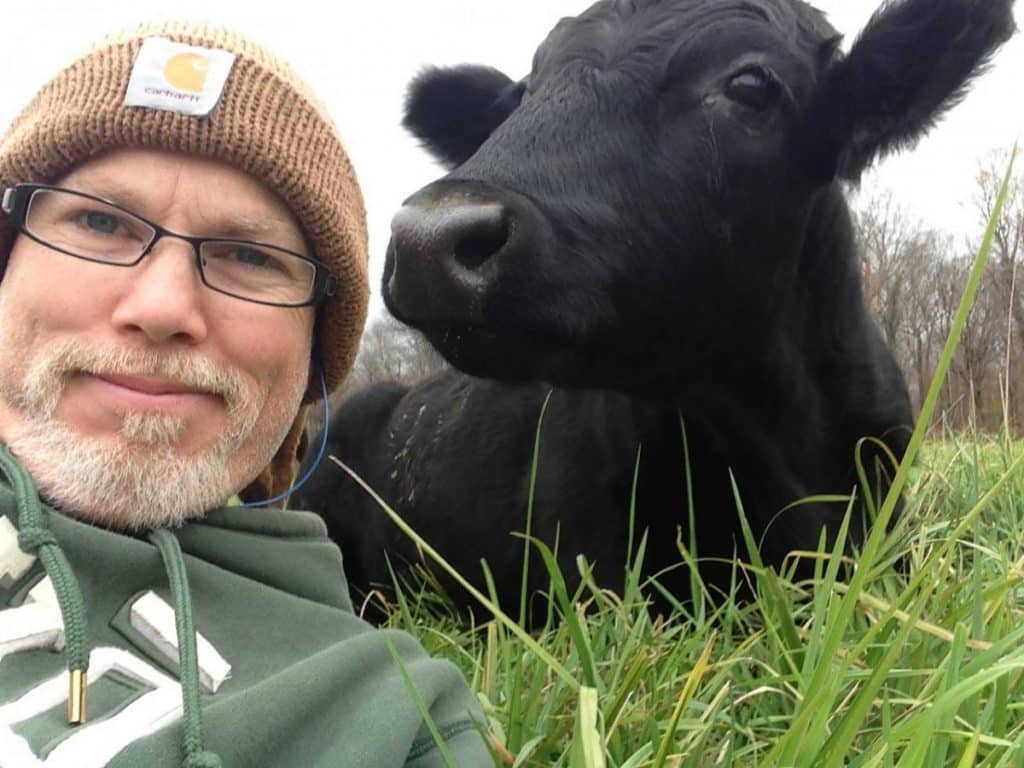 Darby's farming journey began in 2007 with just $600 and 50 broiler chickens on pasture.

Today the farm is producing nearly $200,000 in gross annual sales and provides a modest living for Darby, his wife and two children.
Darby successfully transitioned himself from the corporate world as a mechanical engineer into farming and this course is designed to help you do the same.
Frequently Asked Questions
When does the course start and finish?
The course starts now and never ends! It is a completely self-paced online course - you decide when you start and when you finish.
Do you offer payment plans?
Unfortunately we do not.
This course is closed for enrollment.